We didn't think we'd do a "fruity" salsa but this previous 'summer test kitchen special' turned out too good, too well-balanced, and too unique not to jar. Enough pineapple to give it a juicy sweetness but still balanced and with a depth of flavor from the tomatoes & jalapenos to make it a dippable & enjoyable salsa year-round.
Sweet, juicy, fresh pineapples, rubbed down with an ancho & guajillo pepper puree, roasted alongside tomatoes, white onions & garlic. Fire-roasted jalapenos combined with fresh cilantro, lime juice, salt, pepper and apple cider vinegar & blended to a balanced, unique & flavorful fruit salsa that's not too fruity, not too spicy, but all things refreshing.
Regular price
Sale price
$6.00
Unit price
per
Sale
Sold out
Please note:
Due to shipping requirements for fresh salsa,
we require a minimum purchase of 3 jars & a maximum purchase of 6 jars of salsa (per order/shipping label).
We offer a flat rate fee for select states within 1-day shipping range of our kitchen in Brooklyn, further west, customers will be offered 2-Day shipping rates determined by UPS. Our merch can ship in any quantity.
Heat Level: Mild
Ingredients: Tomatoes, Pineapple, Onions, Jalapenos, Lime Juice, Garlic, Sugar, Cilantro, Apple Cider Vinegar, Salt, Spices
Need more than six jars of salsa or to order in bulk?
Contact Jalapa Jar →
View full details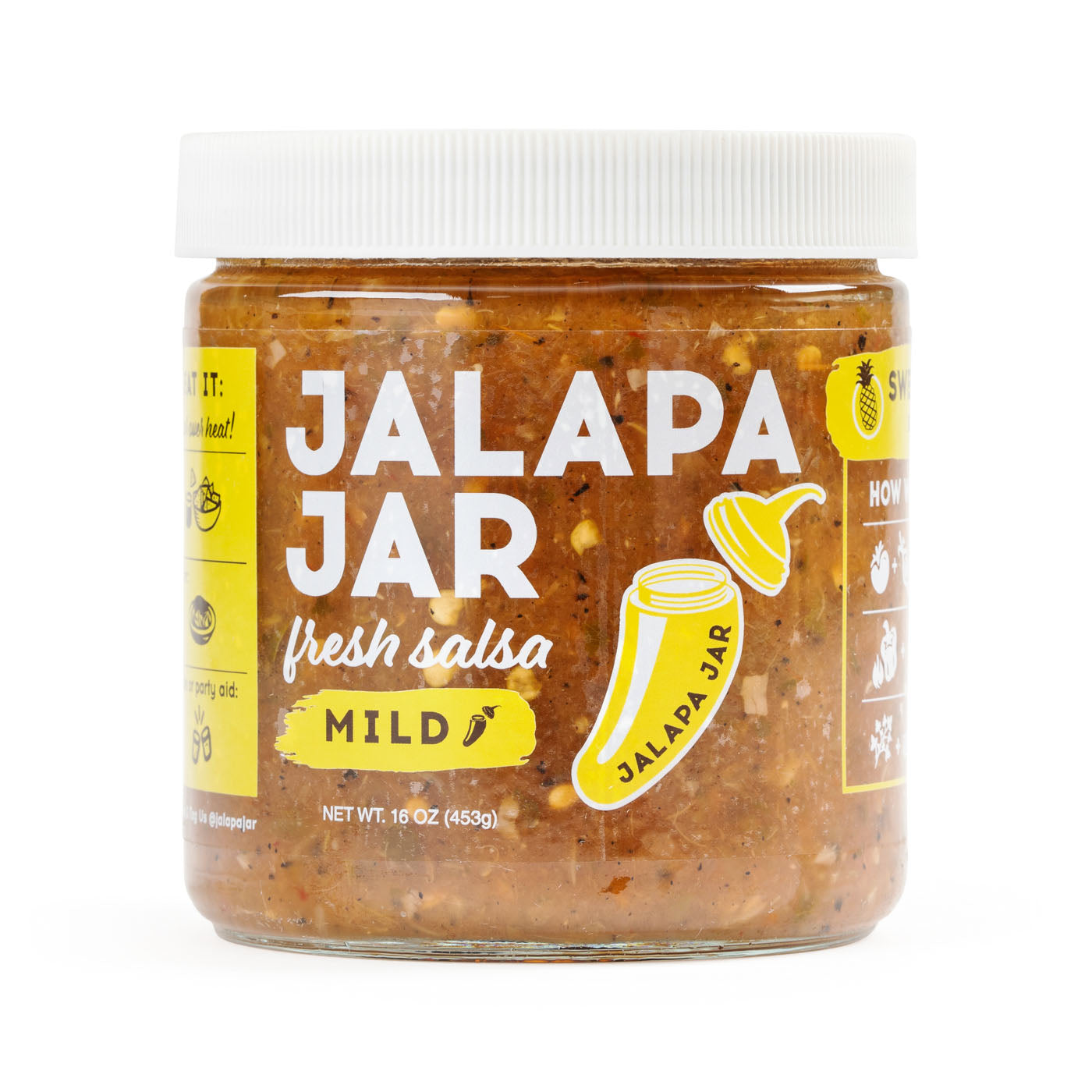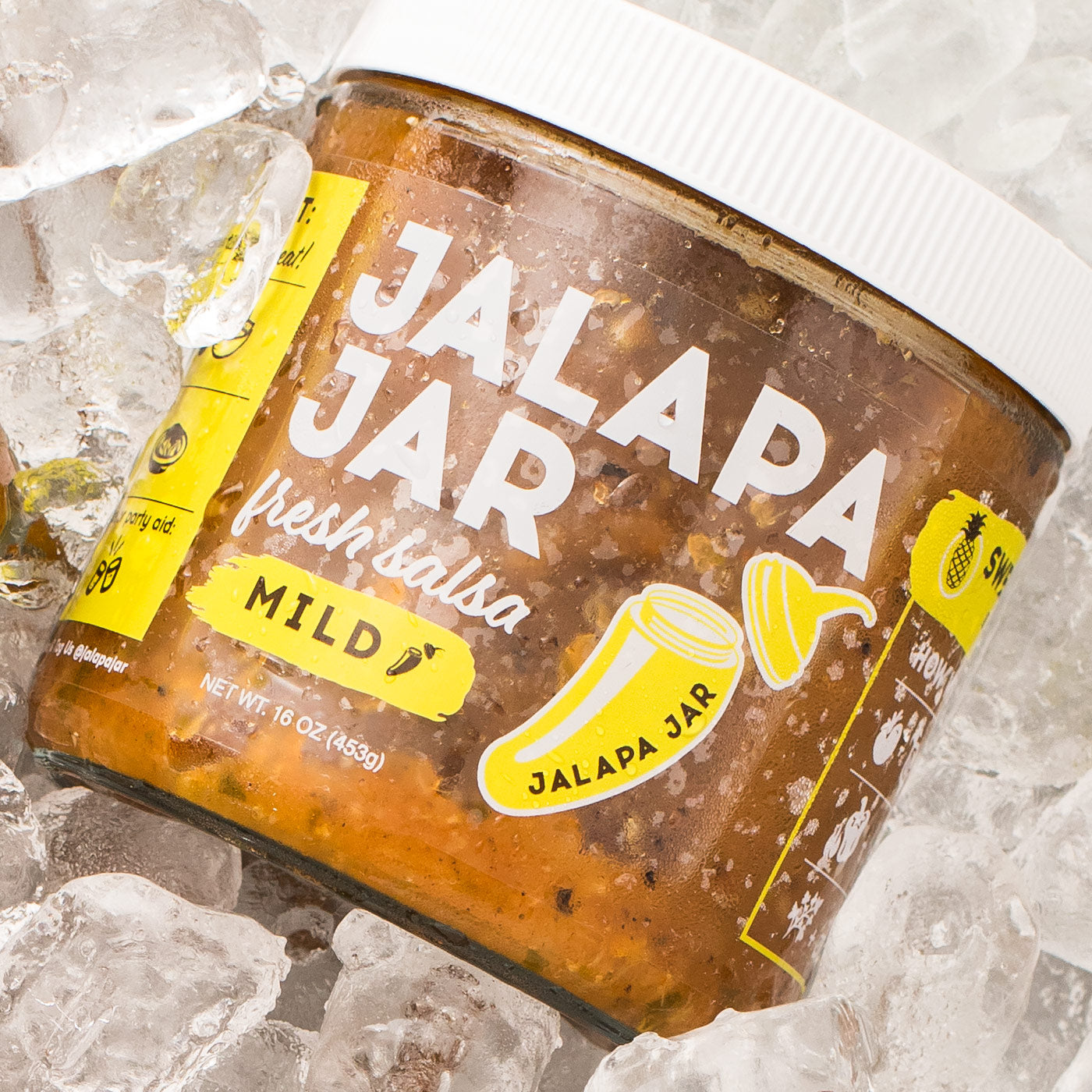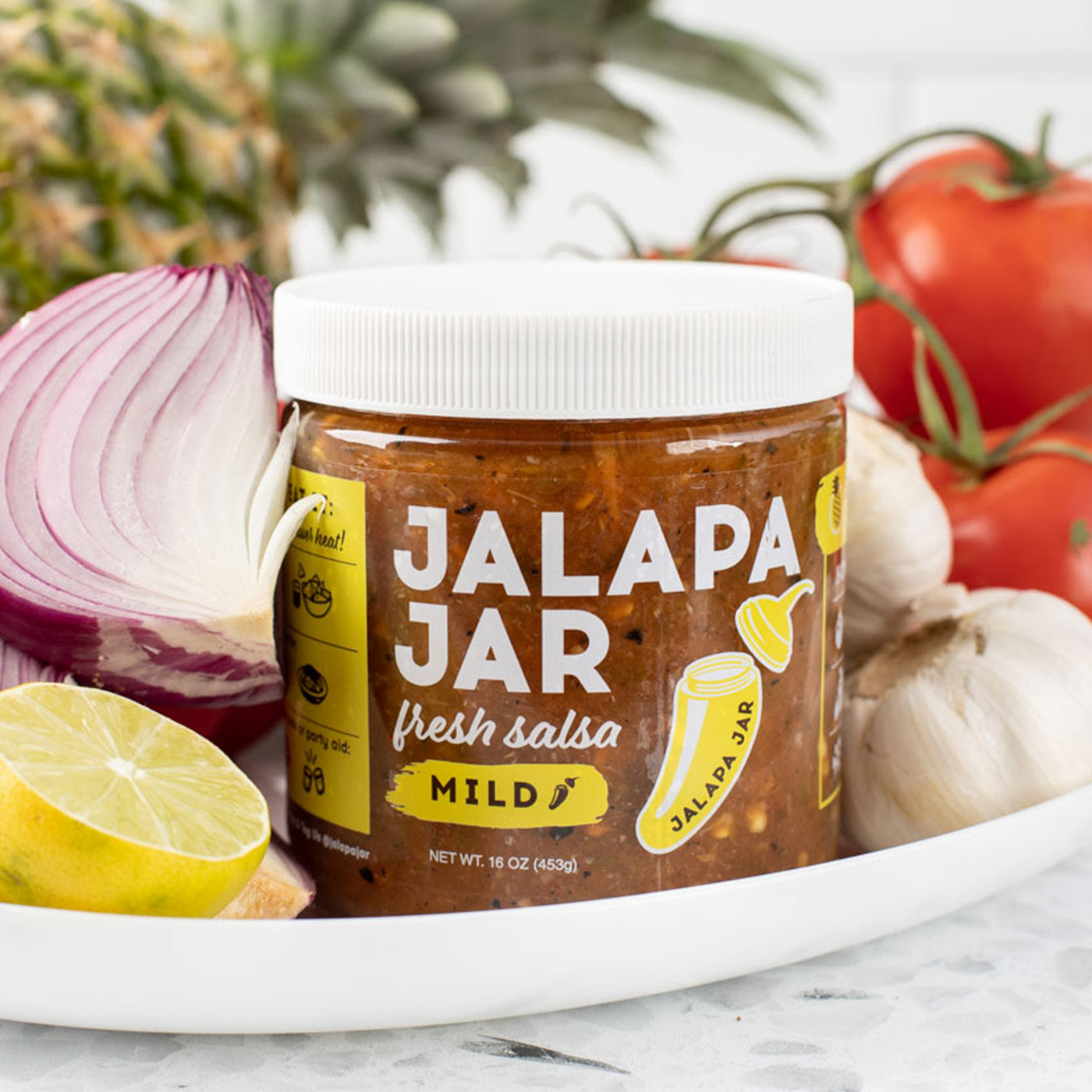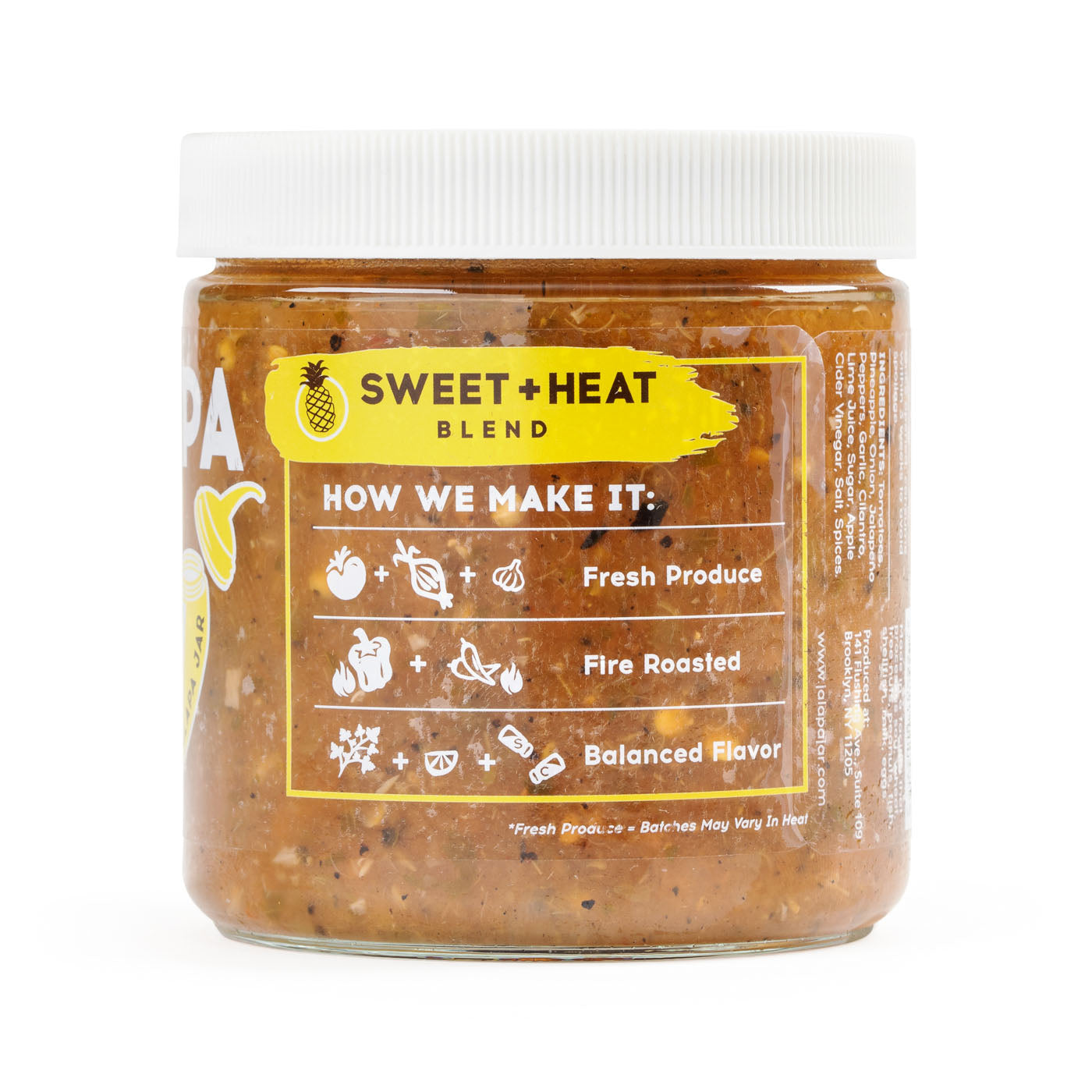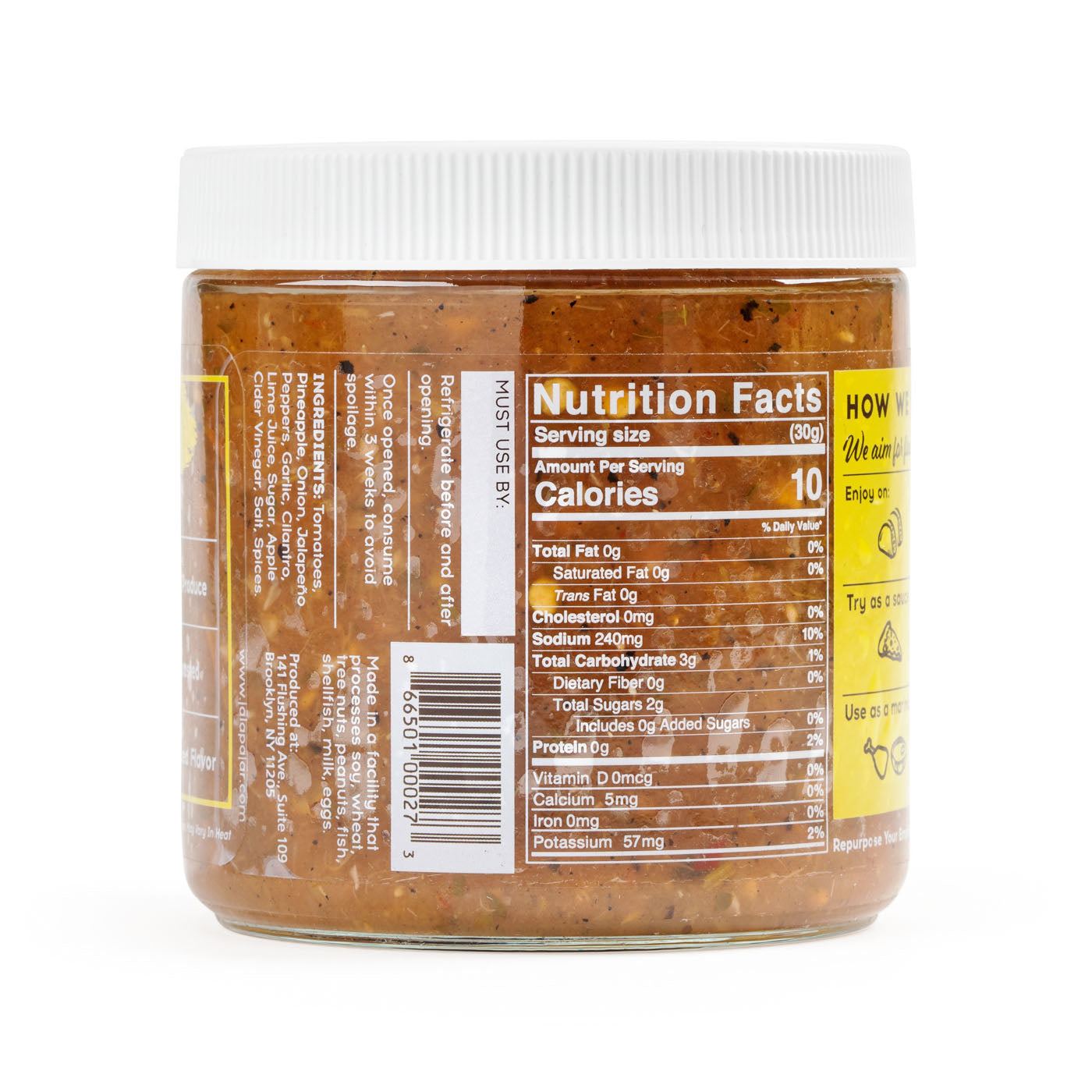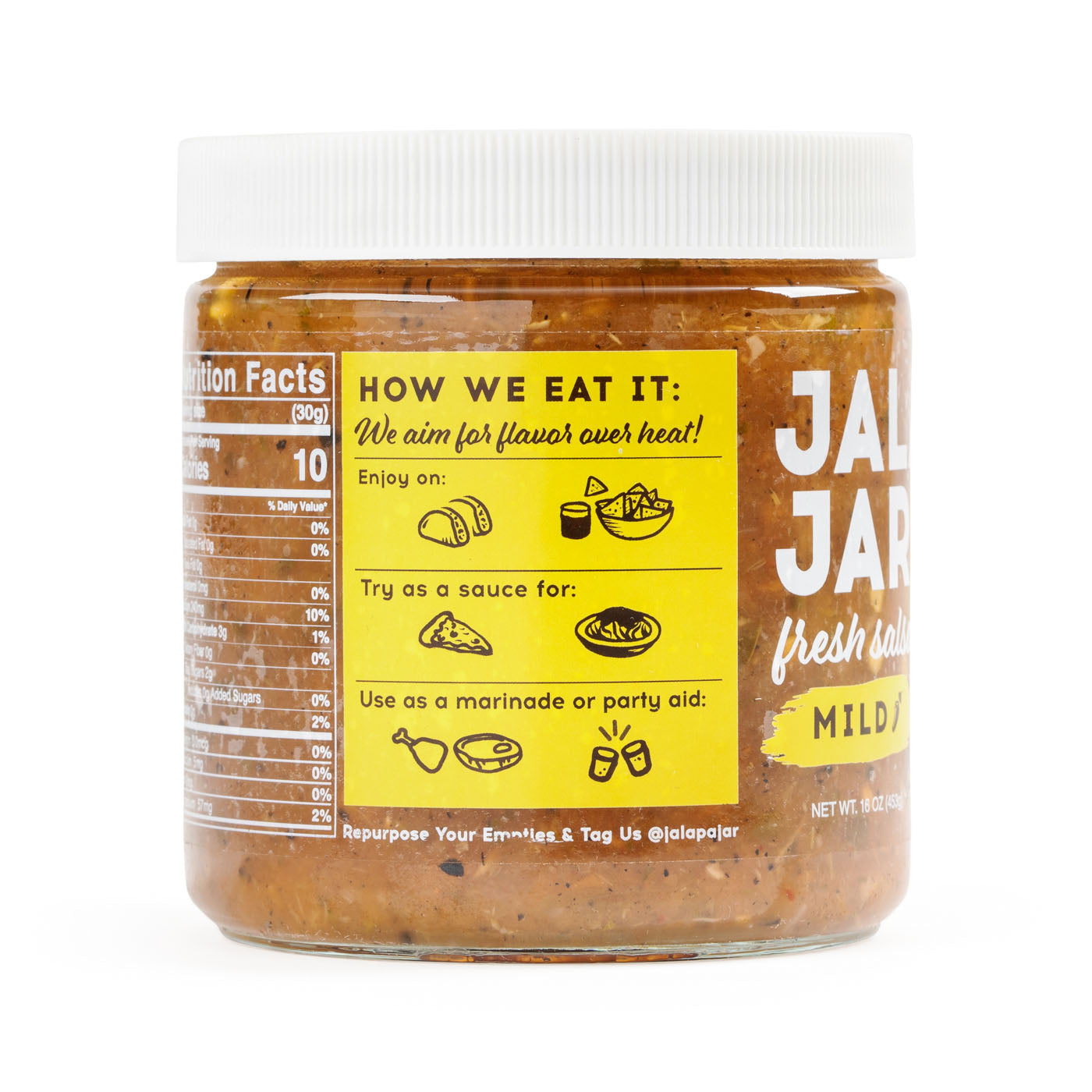 Small Batch, Handcrafted

Fresh Produce

Fire-Roasted

Balanced Flavor

No additives or preservatives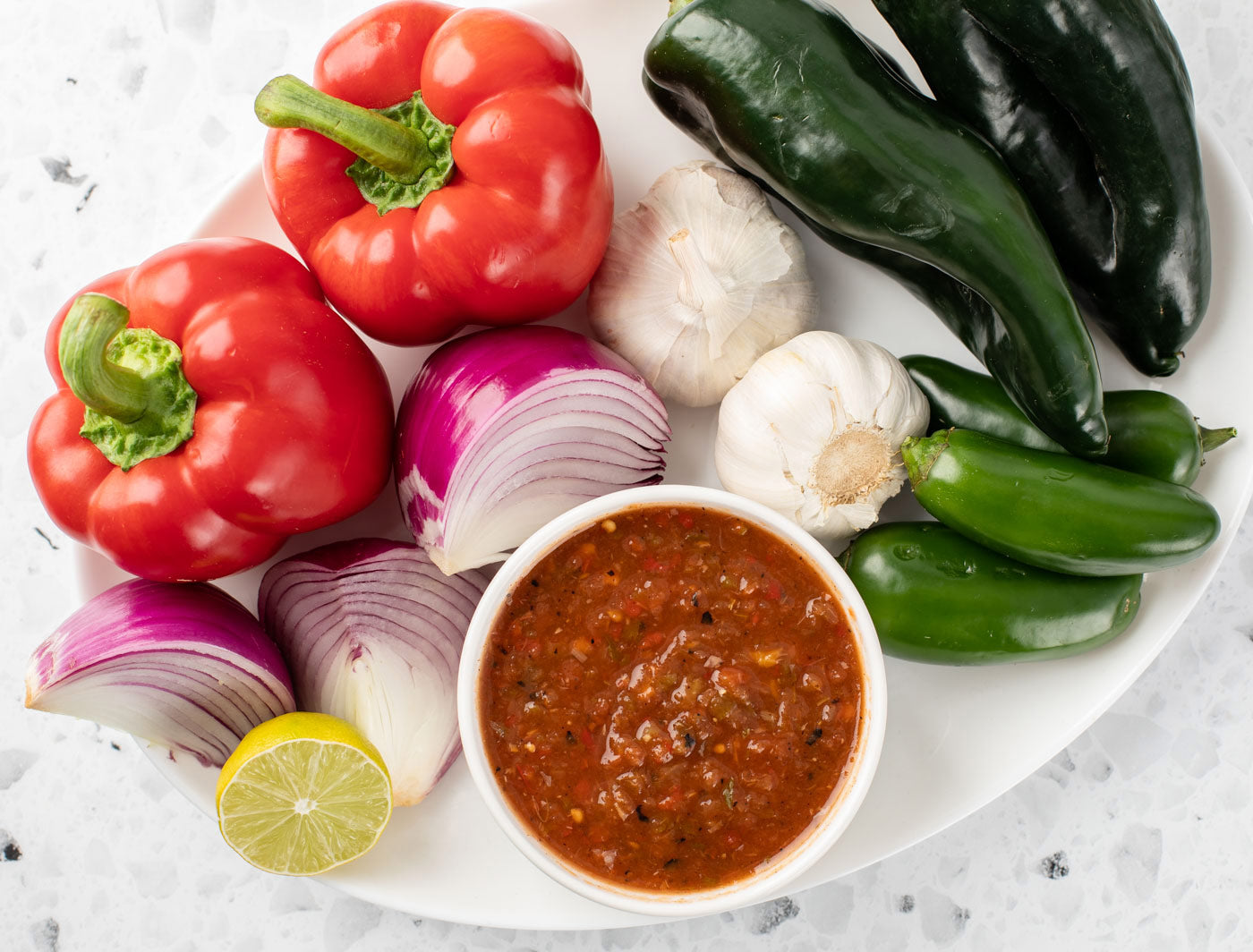 Salsa, pure and simple.
Crafted in small batches with produce picked at the peak of ripeness, all Jalapa Jar's recipe starts with Roma tomatoes that are blended with jalapeños and red peppers and then roasted over an open flame to lock in that signature fire-roasted flavor. We preserve our freshness in every jar with real lime juice, not artificial chemicals.