A fresh-kept salsa.
Freshness is Jalapa Jar's differentiator.
Crafted in small batches with produce picked at the peak of ripeness, Jalapa Jar's recipe starts with Roma tomatoes that are blended together with jalapeños and red peppers that have been roasted over an open flame, locking in that signature fire-roasted flavor. Onions, garlic, spices, sea salt, and crisp cilantro round out our original recipe. We preserve our freshness in every jar with real lime juice, not artificial chemicals.

You won't find our salsas with the others, tucked away in chip aisles of stores or wasting away at the only truck stop between Elgin & Austin.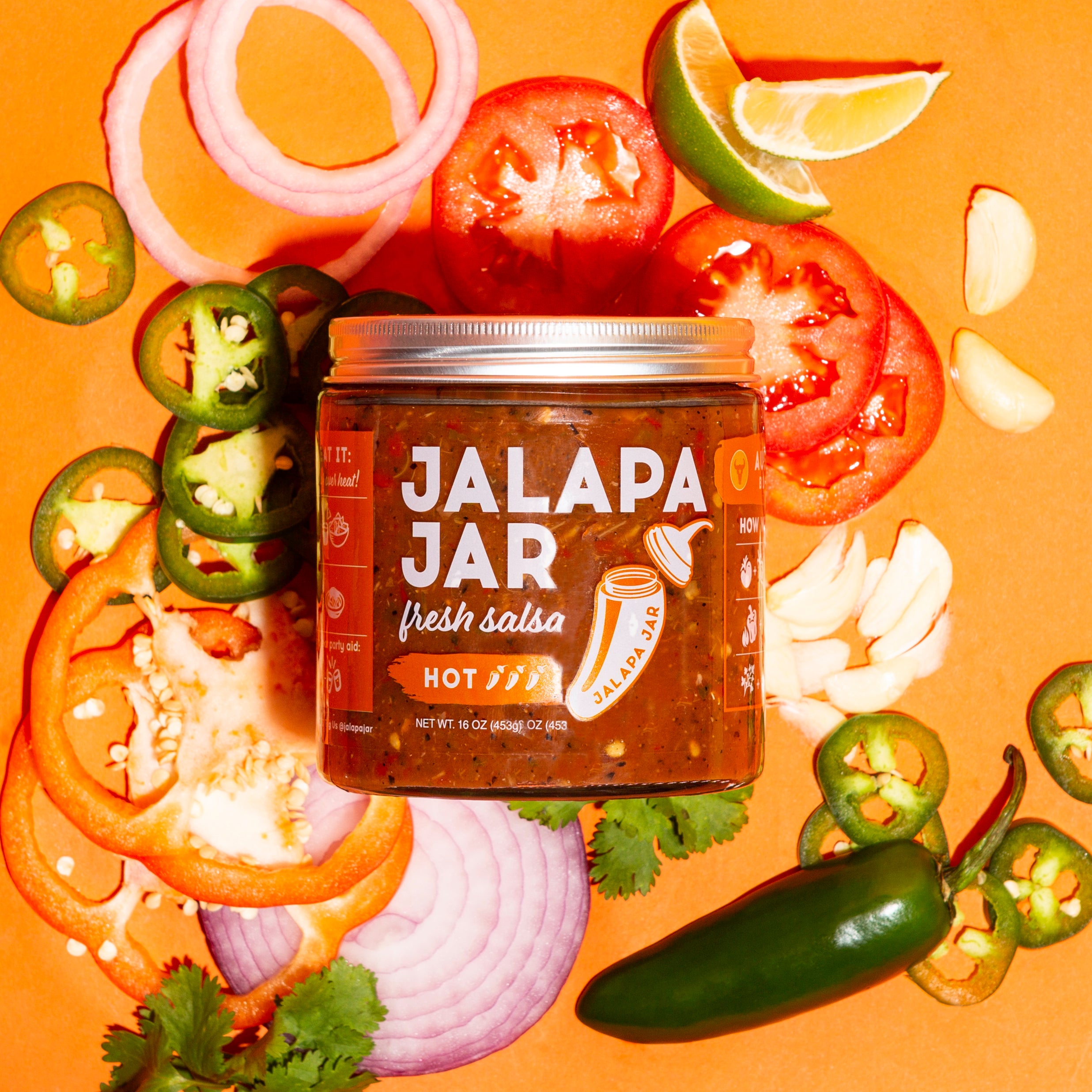 To maintain that vibrant homestyle taste, we refrigerate our salsas. Because our jars do not undergo extensive heat treatment and are free from preservatives, our salsa tastes just like the real thing — because it is.
Bold, bright, balanced, and blended. That's the Jalapa Jar way.
We talk a lot about our fresh-forward flavor because it's our commitment to creating a quality, premium salsa that has led us to grow, like our ingredients, naturally. It's the pure freshness of our product that's driven our success and led us to national distribution in just a few years since launching.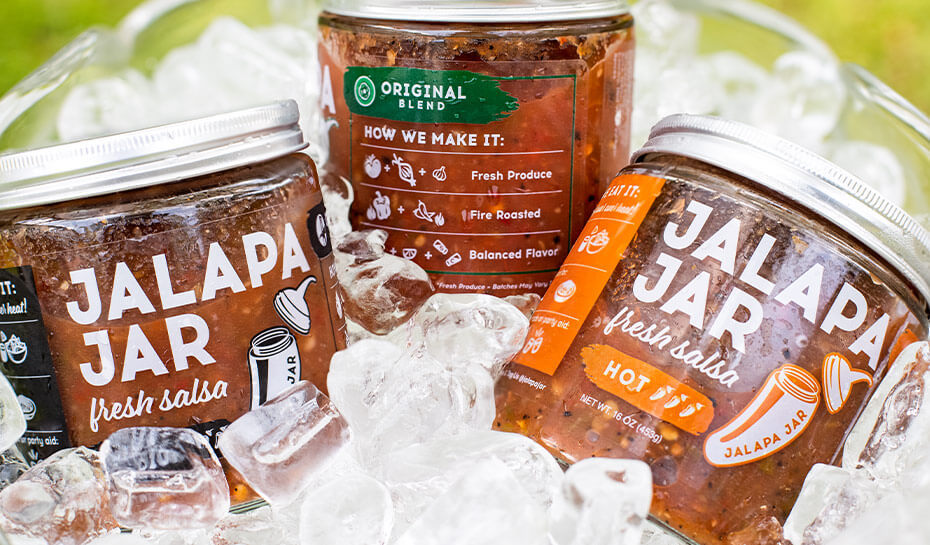 We're proud to share with you an authentic, homegrown salsa that reflects our Texas roots with a dash of New York City hustle for an added kick.

Higher quality. Better for you.

Consider it salsa, upgraded.
SALSA MAKING CLASSES
Join us in our Salsa Kitchen for classes teaching you how to make your own Jalapa Jar-style salsa.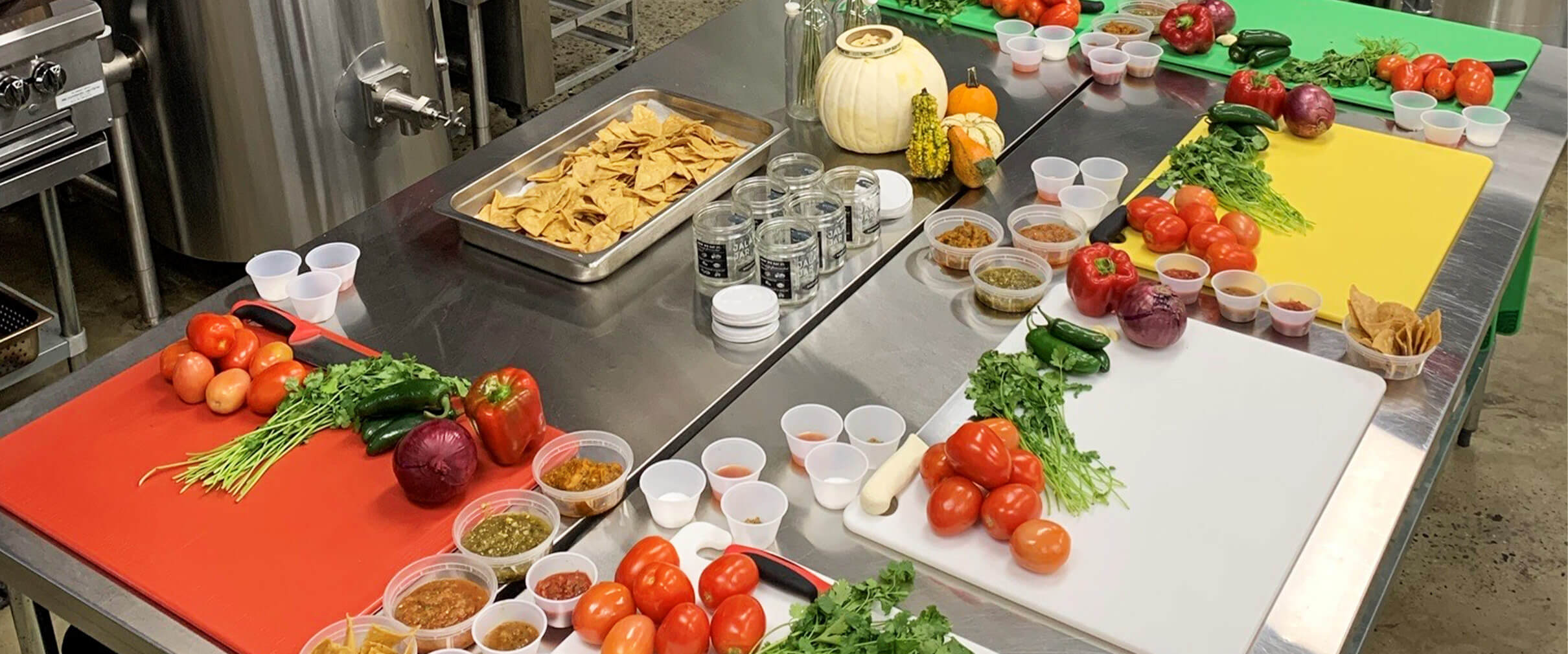 Inquire About A Class